It is with great sadness that we have to announce we have lost our great friend Ken Wilson. Ken passed away from us on Monday 21st December 2020 after attending a hospital A & E.
Ken would travel up and down the length of the country giving his time to support and help at many bike events and meetings, carrying out scrutineering, marshalling or anything else required. Like attending ACU stalls at bike shows such as Manchester Bike show, scrutineering at Houghton sprint, Three Sisters, Aintree, Cadwell park, Mallory in fact anywhere they required his expertise. Ken and some of his friends helped run the Western beach racers each October. Ken always had a full calendar of events to attend and without his help or the help of likeminded friends there wouldn't be any events for competitors to attend, he attended and supported club meetings. Ken will be sadly missed by his family, friends and throughout motorcycle sport.
R.I.P. Ken
Ken enjoying a pint at the Junction pub on a Tuesday night. Gosh we'll miss him.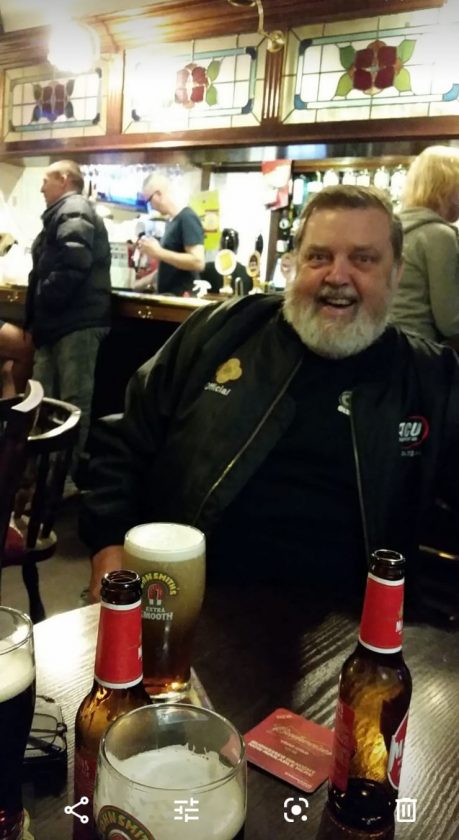 Ken and his good friend Dave at the scrutineers bay at Mallory park 1000 bikes.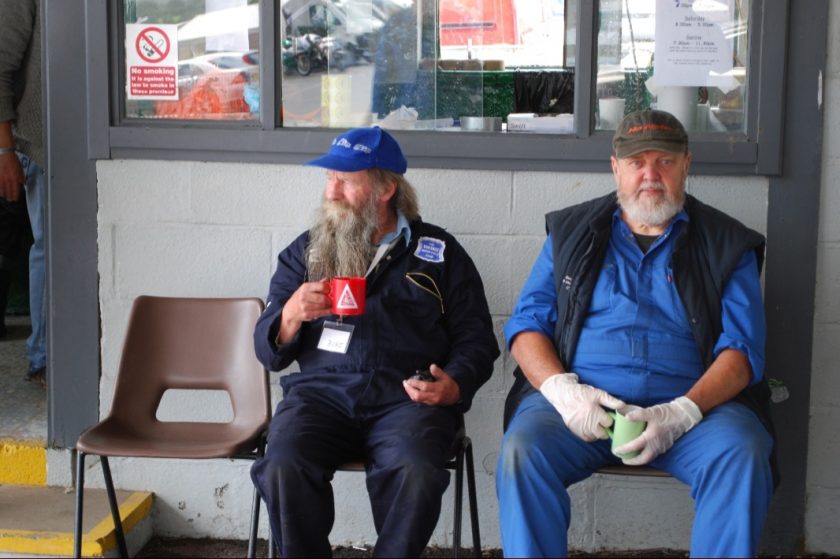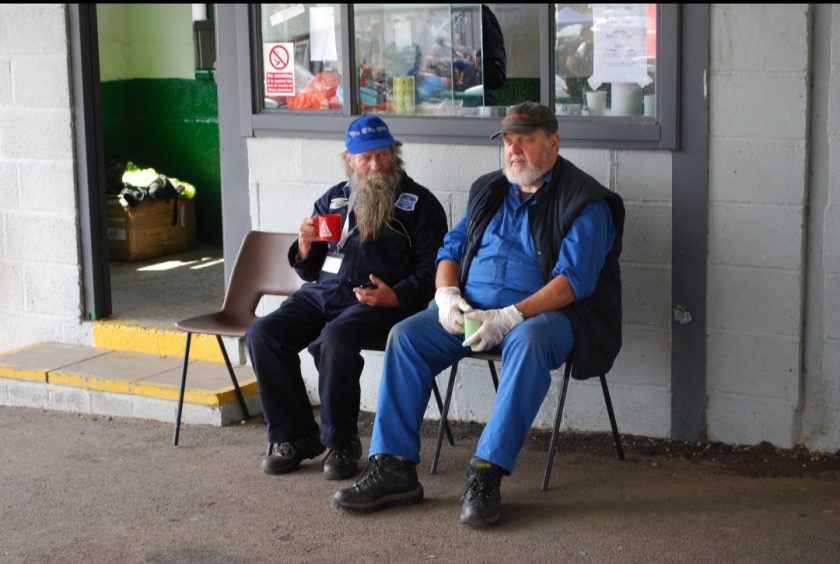 Ken at The Junction VMCC NW Section Classic & Vintage Bike Show in January 2019 with some of his friends.
Ken was also ACU North West Centre Chairman (not to be confused with VMCC North West Section Chairman which of course is Alex) see ACU Facebook posting earlier today.